Engaging Live & Pre-recorded Content, Live Discussion, Tutorials, Extensive Course Notes
All
Events
1 Year Courses
Short Courses
All
Events
1 Year Courses
Short Courses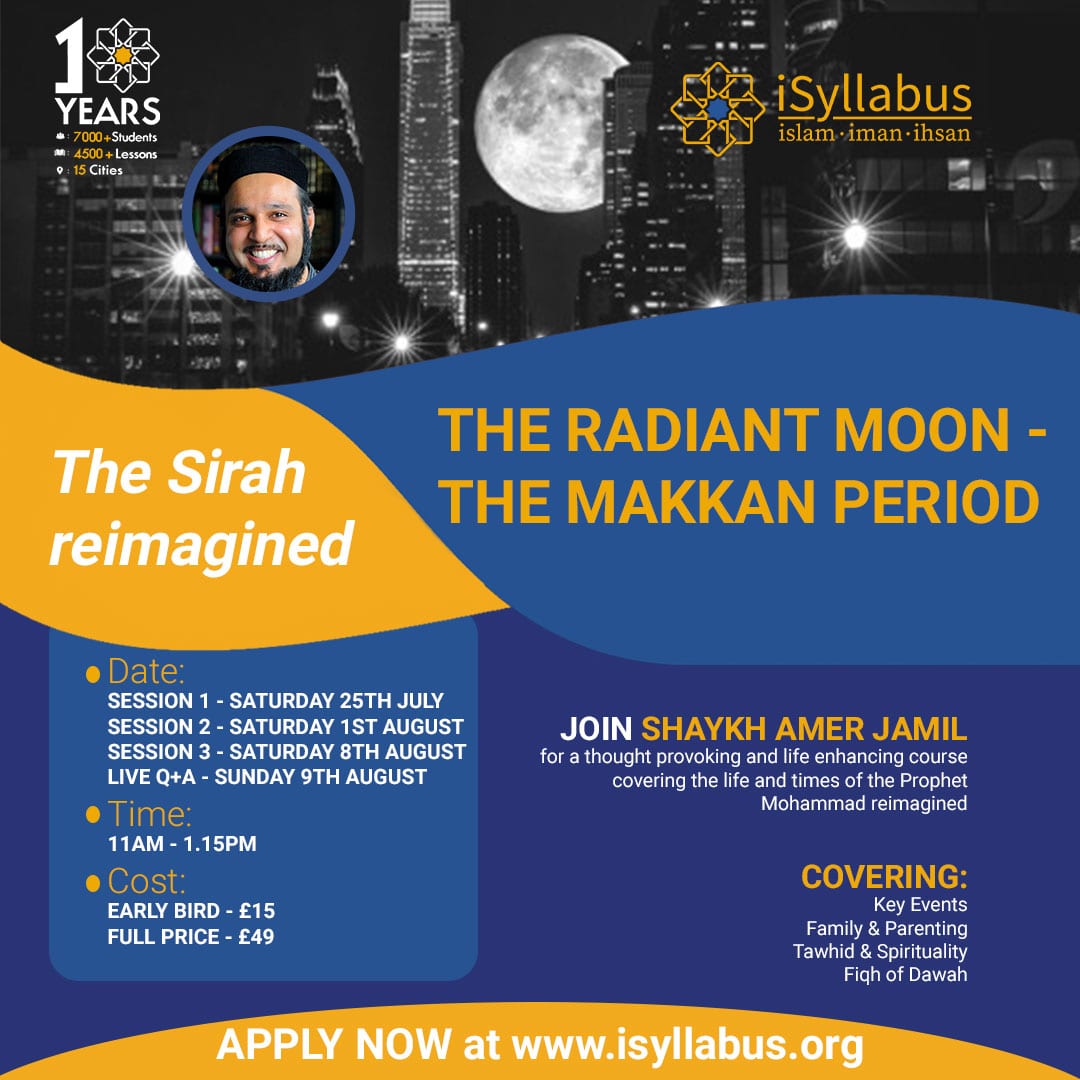 The Radiant Moon - Makkah
Early Bird £15 / Full Price £49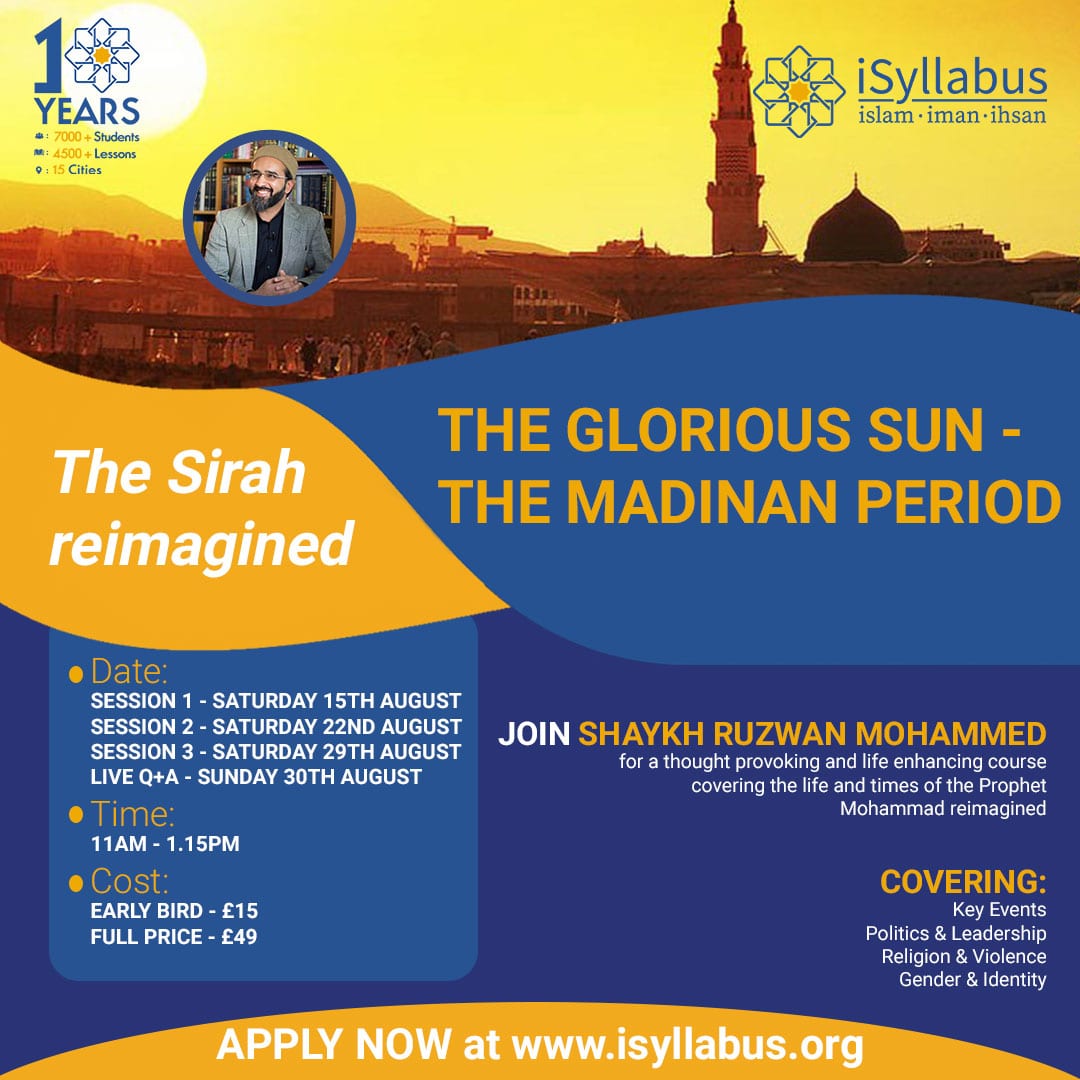 The Glorious Sun - Madinah
Early Bird £15 / Full Price £49
The iSyllabus application process has changed.
We are now using Momentpin, a private social network to enhance and supplement our current teaching model. To apply and enroll for any of our classes or events you will now need to download the Momentpin app. This can be done through a few easy steps which are outlined below.  We look forward in meeting you in class and interacting with you through the app.  
Be part of a new, exciting and engaging experience
iSyllabus registration is done online. Register and pay for the class as described below. To optionally enter the virtual classroom download the Momentpin app as described below.
Register and pay for class or event
Select the type of class or event you want to register for. Click on 'Apply'. Once you have registered and paid you will be automatically enrolled.  
Select the class or event you want to register for. Click "Apply".

On the following page enter your details and click "Next".

Enter the verification code which will be sent to your phone and email address.

Read and accept the terms and conditions of joining iSyllabus.
Enter your address.

An alert will appear advising that no payment will be made until the final verification screen.

Enter your credit or debit card details

Verify all the details are correct, including any eligible discount. Click 'Pay'

Payment will be taken. An email receipt will be sent and you will automatically be enrolled.
YOU WILL NOW BE REGISTERED FOR THE COURSE / EVENT
To gain the full benefit of our new engagement platform Momentpin download the app. Use the same details used to register with iSyllabus. Once you have downloaded Momentpin you will be automatically entered into the virtual classroom.