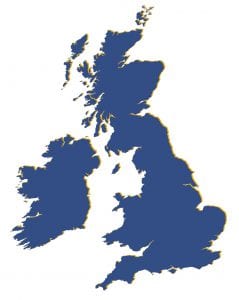 Running in a city near you
Following the successful pilot launch of the iSyllabus Islamic studies course, it is now undergoing a phased rollout in partnership with city-based institutes that share the mainstream Sunni teachings and educational philosophy that the course represents.
These are organisations with a proven track record in progressive Islamic education: the iSyllabus works closely with its partners to ensure that the student journey and experience is of a type that reflects positively on the Muslim knowledge tradition.
The Intermediary class will held at the University of Strathclyde, Glasgow, Scotland every Wednesday from 18:45 to 21:30 starting on Wednesday 23rd October 2019.
Our Diploma course will run from October through to June.
Weekly on a Tuesday  evening class from 6.45pm-9.30pm at the University of Glasgow starting on Tuesday 22nd October 2019
Weekly on a Monday evening class from 6.45pm-9.30pm at the University of Manchester starting on Monday 21st October 2019
Weekly on a Thursday evening class from 6.45pm-9.30pm at the University of Bristol starting on Thursday 24th October 2019
Weekly on a Wednesday evening class from 6.45pm-9.30pm at the University of Birmingham starting on Wednesday 23rd October 2019
Weekly on a Monday evening class from 6.45pm-9.30pm at the University of Edinburgh starting on Monday 21st October 2019